55% of HIPAA Breaches for Dental Offices Were Ransomware Attacks*
Dental Offices have been a prime target for hackers and cyber criminals, taking down critical operations at an alarming rate.
In fact, 55% of HIPAA breaches in the dental industry were due to ransomware attacks.
TIP: The most effective way to prevent Ransomware is to have a business class firewall with an active subscription such as Cisco Meraki or Dell Sonicwall, an enterprise level antivirus, Windows updates, and a properly trained staff.
Being HIPAA compliant is no longer something you SHOULD DO, it is something that you NEED TO DO since the HITECH Act of 2009.
Take our Free HIPAA Risk Assessment (Performed remotely so no office interruptions)
* Header Source per HHS.gov as of Jan 2021
** Assume Type of Breach indicating hacking IT Incident means Ransomware
Get Your FREE HIPAA Risk Assesment
Why You Need To Get A HIPAA Risk Assessment
Many Dental Offices are not aware of the guidelines and procedures that need to be followed in order to stay HIPAA compliant and quite frankly they can be complicated to understand and comply with.
The HITECH Act of 2009 made it a requirement that security practices meet standards, guidelines, best practices, methodologies and procedures.
Failure to meet these guidelines can lead to fines up to a maximum penalty amount of $1,500,000 for all violations of an identical provision.
DDS Rescue Make It Easy For You
– Listen to DDS Rescue VP Steve White explain the importance of a proper HIPAA Risk Assessment for your Dental Office –
A Proper Risk Assessment for your Dental Office is a HIPAA requirement and needs to be run every 12 months.
At DDS We make that easy for you:
The assessment is performed remotely so there are no office interruptions.
We assess all areas of your Dental Office's network where risks of breaches exist.
At completion a full report and action plan for physical and technology risk management will be provided and reviewed
DDS Rescue - Protecting Doctors Since 2012
Saved Hundreds of Doctors Data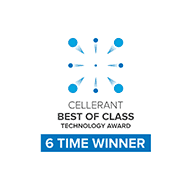 John Flucke, DDS
Lee's Summit, MO
General Dentist & Technology Editor for Dental Products Report

"I use DDS Rescue in my practice because it provides the very best down-time and disaster recovery protection available."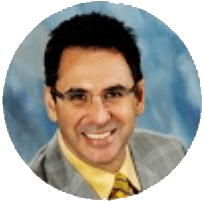 Marty Jablow, DMD
America's Dental Technology Coach
Cellerant Chief Development Officer
I didn't know I had a computer superhero in my office. When the chips have been down either from a natural disaster or a failed computer upgrade DDS Rescue came to the rescue!
Get Your Free HIPAA Risk Assessment
DDS – Protecting Dental Offices Since 2011 
Ensure that Your Training & Dental Data Is HIPAA Compliant with:
Firewall Management

Antivirus Management

Email encryption

And more….. 
Get your Free Dental HIPAA Risk Assessment Today!
Get Your FREE HIPAA Risk Assesment