Dental Office HIPAA Compliance FAQ's
Get Your Free HIPAA Risk Assessment!
Would You Like To Know If Your Dental Office is HIPAA Compliant?
Contact DDS Rescue today for a Free HIPAA Risk Assessment.
At DDS We make that easy for you:
The assessment is performed remotely so there are no office interruptions.

We assess all areas of your Dental Office's network where risks of breaches exist.

At completion a full report and action plan for physical and technology risk management will be provided and reviewed.
Get Your Free HIPAA Risk Assesment
John Flucke, DDS
Lee's Summit, MO
General Dentist & Technology Editor for Dental Products Report

"I use DDS Rescue in my practice because it provides the very best down-time and disaster recovery protection available."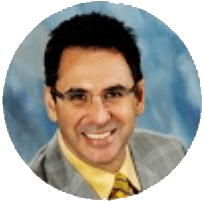 Marty Jablow, DMD
America's Dental Technology Coach
Cellerant Chief Development Officer
I didn't know I had a computer superhero in my office. When the chips have been down either from a natural disaster or a failed computer upgrade DDS Rescue came to the rescue!