DDS Rescue Data Security Services for Dental Offices. Ensure that Your Data Is HIPAA Compliant with:
Firewall Management

Antivirus Management

Email encryption

And more…..
Security Package Services starting from only $99 per month
Talk To The HIPAA Professionals Today
DDS RESCUE CYBER SECURITY SERVICES
Cyber Security Services – starting at $99 per month
If you are not sure on the right path to go with your technology to ensure that you are HIPPA Compliant talk to one of our experts on a range of topics including:
Firewall management
Windows Updates
Antivirus management
Monthly technology asset report including guidance on equipment upgrades or replacement
Security Packages
1 to 10 Computers - starting at $99 per month
11 to 20 Computers - starting at $149 per month
Over 20 computers - Please Call 800 998 9048

Normally $149 setup fee - Special now only $99
An educated staff through HIPAA Training is your best line of defense against today's growing Malware/Ransomware cyber attacks. We'll give you tips on managing your local IT provider. We have a sound understanding of the skills dental IT providers need to service the growing technology dependence in today's dental office.
John Flucke, DDS
Lee's Summit, MO
General Dentist & Technology Editor for Dental Products Report

"I use DDS Rescue in my practice because it provides the very best down-time and disaster recovery protection available."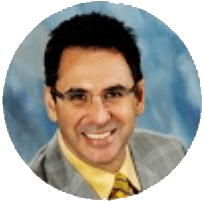 Marty Jablow, DMD
America's Dental Technology Coach
Cellerant Chief Development Officer
I didn't know I had a computer superhero in my office. When the chips have been down either from a natural disaster or a failed computer upgrade DDS Rescue came to the rescue!
Contact DDS About Your Cyber Security
Or fill in the form below